We got our deck replaced this week.  Here's the before: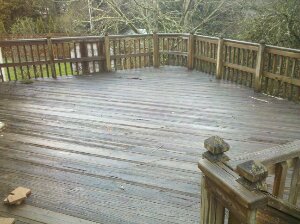 And after: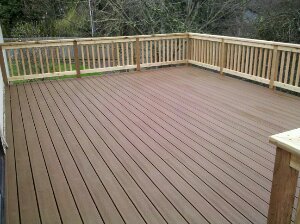 We're very happy to not need to worry about making sure we've got shoes on so we don't get splinters and that we don't have to worry about where we step so we don't step on a rotten spot.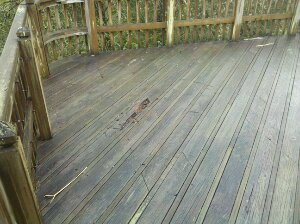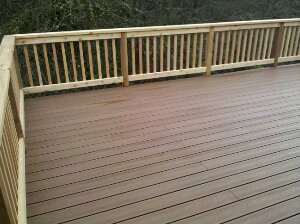 We're very happy with the work Josh from JTR Construction did.